Attesting to Policies/Procedures
Now that you have uploaded all your policies in the correct manner it is time to attest to them. Administrator's will go ahead of the rest of the Staff. This is because there is a tad bit more for the Administrator's to attest to. However, since you just read through your policies, we're not going to have you do that again. That's just silly. Instead, we need the training record to reflect that these items have been attested to. So, essentially, you can go down the line as far as policies go and mark them as I Completely Read and Understand the Document. Your Coach will have also added in some HIPAA 101 training, Incident Management training, Cyber Security training and Fraud, Waste and Abuse (if you bill Medicare). Be sure to actually review these prior to attesting.
You/they will log in with your/their E-mail address and password.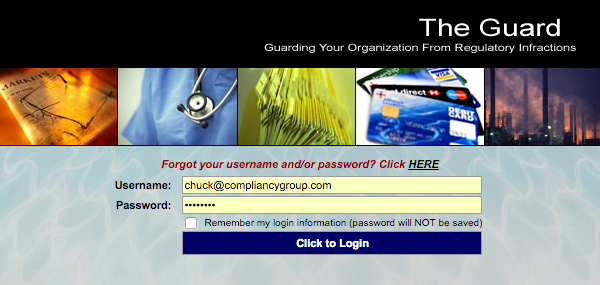 From the main screen that now shows, you will see 'Important Documents' to your left-hand side. When you click on any document title it will automatically download to your computer's download folder.
Helpful Tip – Now, you can tell Google Chrome to automatically open the training material upon clicking it under Important Documents. It will ultimately be sent to your download folder. However, we are intercepting it before it lands there and asking it to pop open for us, rather than digging for it. To set this up, click on any file beneath Important Documents. Upon doing so, you'll notice a translucent arrow points to a bubble at the bottom of the screen. As the arrow fades it becomes apparent that the text inside the bubble is the title of the document itself. Directly to the right of this bubble is a little arrow. Click this. You only receive about 2 options and the one you wish to select is Always Open Files of this Type. Going forward, these items will 'auto-pop' for you in front of the yellow attestation box. Simply review and attest.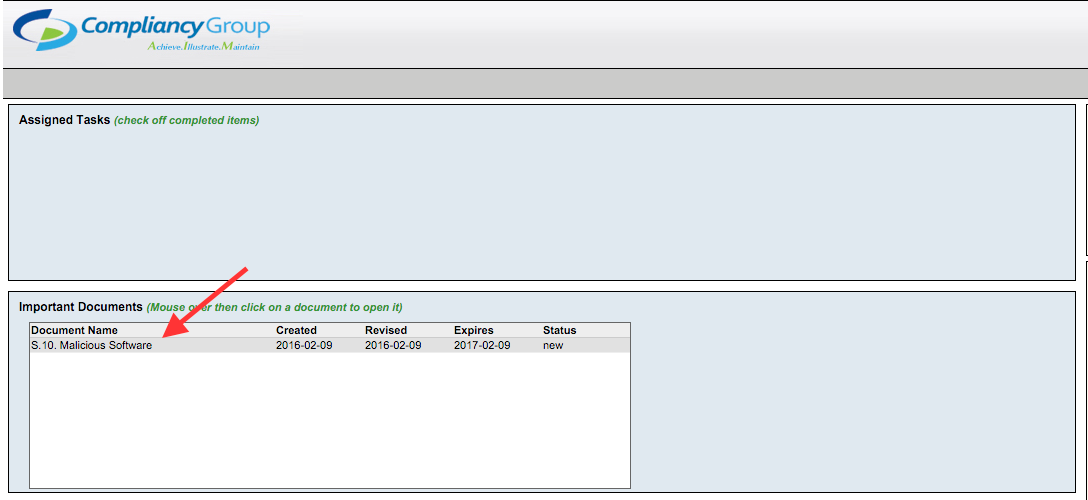 You/They will need to read the synopsis of the policy and answer one of the questions which shows in the yellow window that states, 'I completely read and understand the document,' 'I completely read but do NOT understand the document,' or 'I did NOT READ the document.'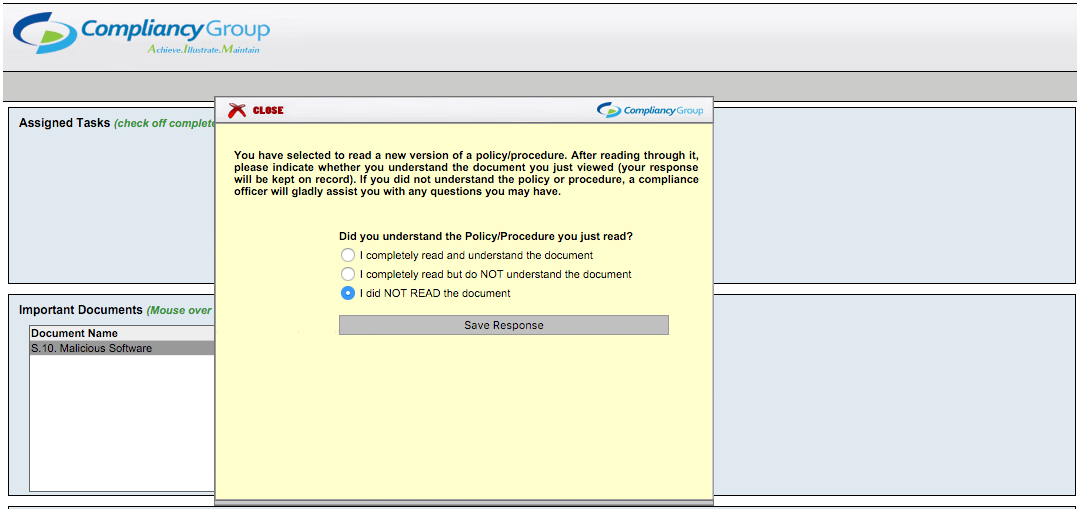 Find out more about Document, Employee and Training Management >>
This ties back to The Seven Fundamental Elements of an Effective Compliance Program by "Conducting effective training and education," as well as, "Developing effective lines of communication."