All members of your direct staff will need their own unique login and password to access The Guard.
Members of your direct staff who will not be completing/working on any of the compliance tasks would be set-up as Users. Everything they need can be accomplished via the main screen and they do not require the ability to launch The Guard. Please see below for instructions on how to enter a User into The Guard.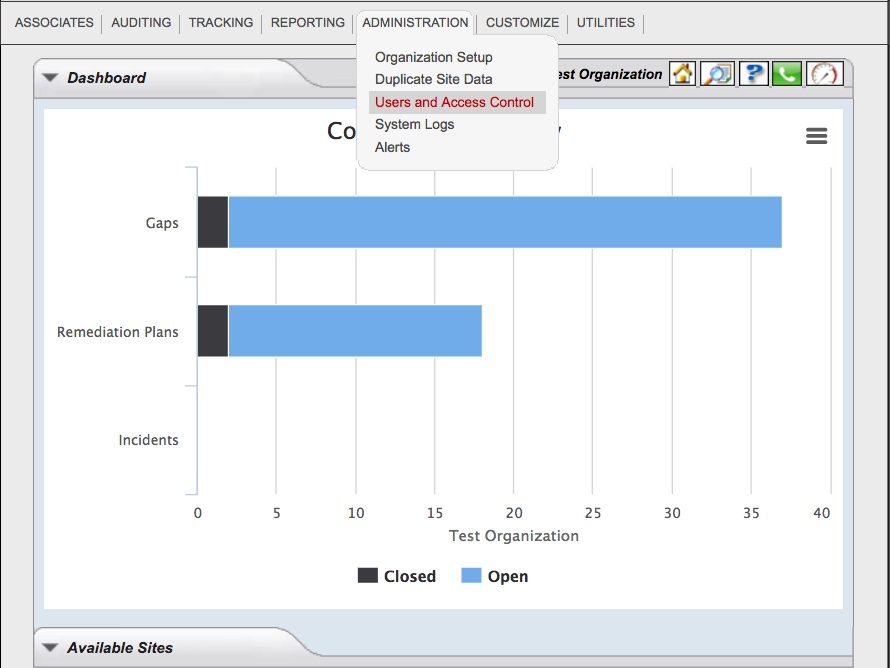 First, you would want to hover over the tab labeled 'Administration' and select 'Users and Access Control' in the drop down which shows.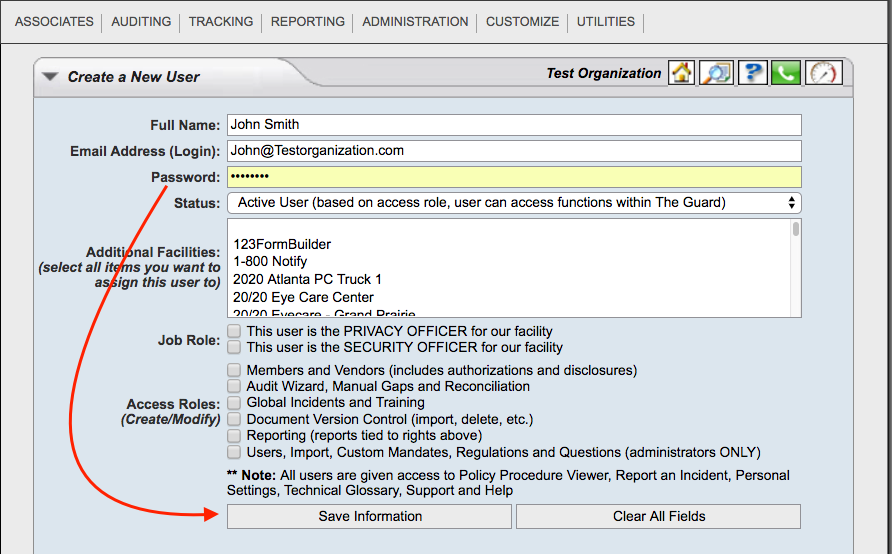 From there, you would want to enter the Full Name, E-mail Address and a Password of 'password' (in all lower case) for the new User. The password can be changed upon first log-in, via the link marked 'Change Password' in bright green to the upper right-hand side of the main screen.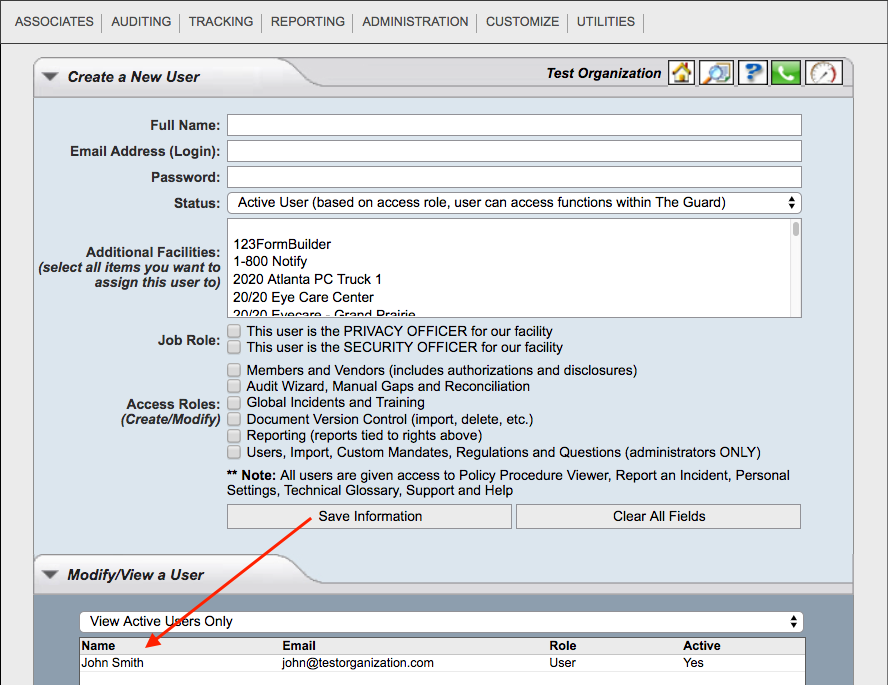 Be sure to click 'Save Information' and this individual will show beneath the 'Modify/View a User'. The pictures above and below illustrates this.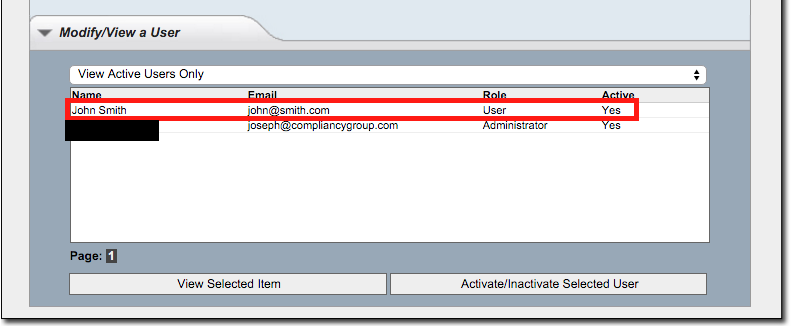 You will now notice that the name of the employee shows toward the bottom of the screen, their e-mail is listed, their role is a User of The Guard, and, yes, they are Active.
Anyone who would require further access to The Guard in order to complete the Organization's compliance work would be set-up as Administrators. Please see below for instructions on how to enter an Administrator into The Guard.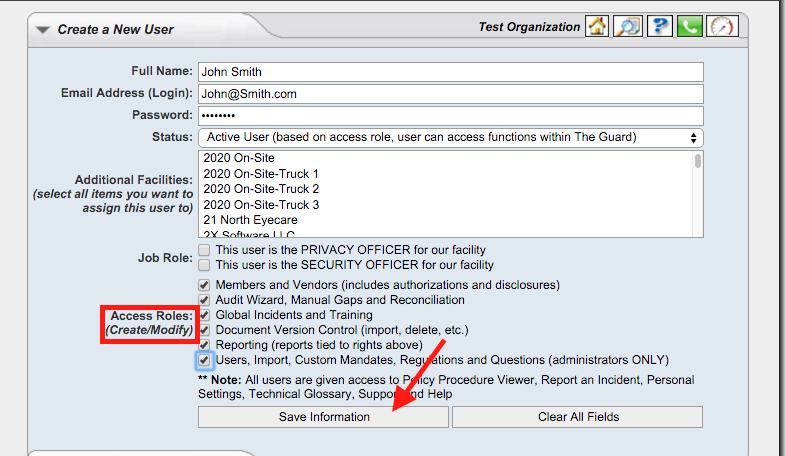 In order to create an Administrator profile, please follow the same instructions as above for creating a User profile. The difference comes once you reach the check boxes next to 'Access Roles'. By checking these off you are granting that user Administrator access to The Guard. If you are the Privacy/Security Officer for the facility please be sure to check off the corresponding box next to 'Job Role'.
Find out more about Document, Employee and Training Management >>
This ties back to The Seven Fundamental Elements of an Effective Compliance Program by ultimately allowing you to "Conduct effective training and education."