After you have downloaded the templates to your computer's desktop, you need to modify this document so that it is unique to your Organization.
First, open the file from your computer. Keep reading for further instruction.

If you have a logo which you utilize for your Organization, please feel free to insert that in the field marked 'Logo or Company Name'. Otherwise, simply enter your Organization's full name in type.
Under 'Company Name' please insert your Organization's name once more.

The following dates will be the same, regardless of which template you are inserting them into. It may be helpful if you were to copy and paste them to the same area in each template. The 'Effective Date' is actually when the policies are put into effect. The 'Review Date' is a year following the 'Effective Date'.

Whomever is doing the compliance work would place their name next to where it says 'Responsible for Review'.

Copy the above text and paste it in the same area from policy template, to policy template.
Now, scroll to the very bottom of your policy document, where it says 'Authorized By'. Whomever is the individual who authorizes policies and procedures throughout your Organization should place their name and job title here.

At this point, once all Administrative work is completed inside the policy documents, please open your .PDF file titled 'Policy Review Notes and Tips'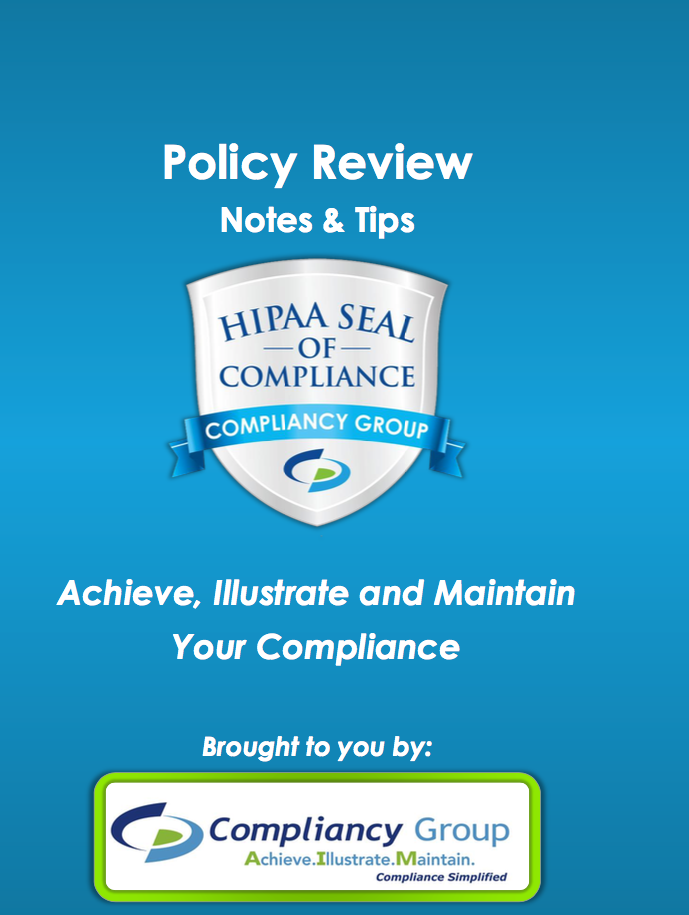 Before you head into what we call the 'deep dive' on the policies, please be sure to review this document. It will help you immensely, so for your own sake please be sure to read it. Upon completion of your review of the Notes and Tips Sheet, please perform the 'Side by Side' review of your Policy document as shown below –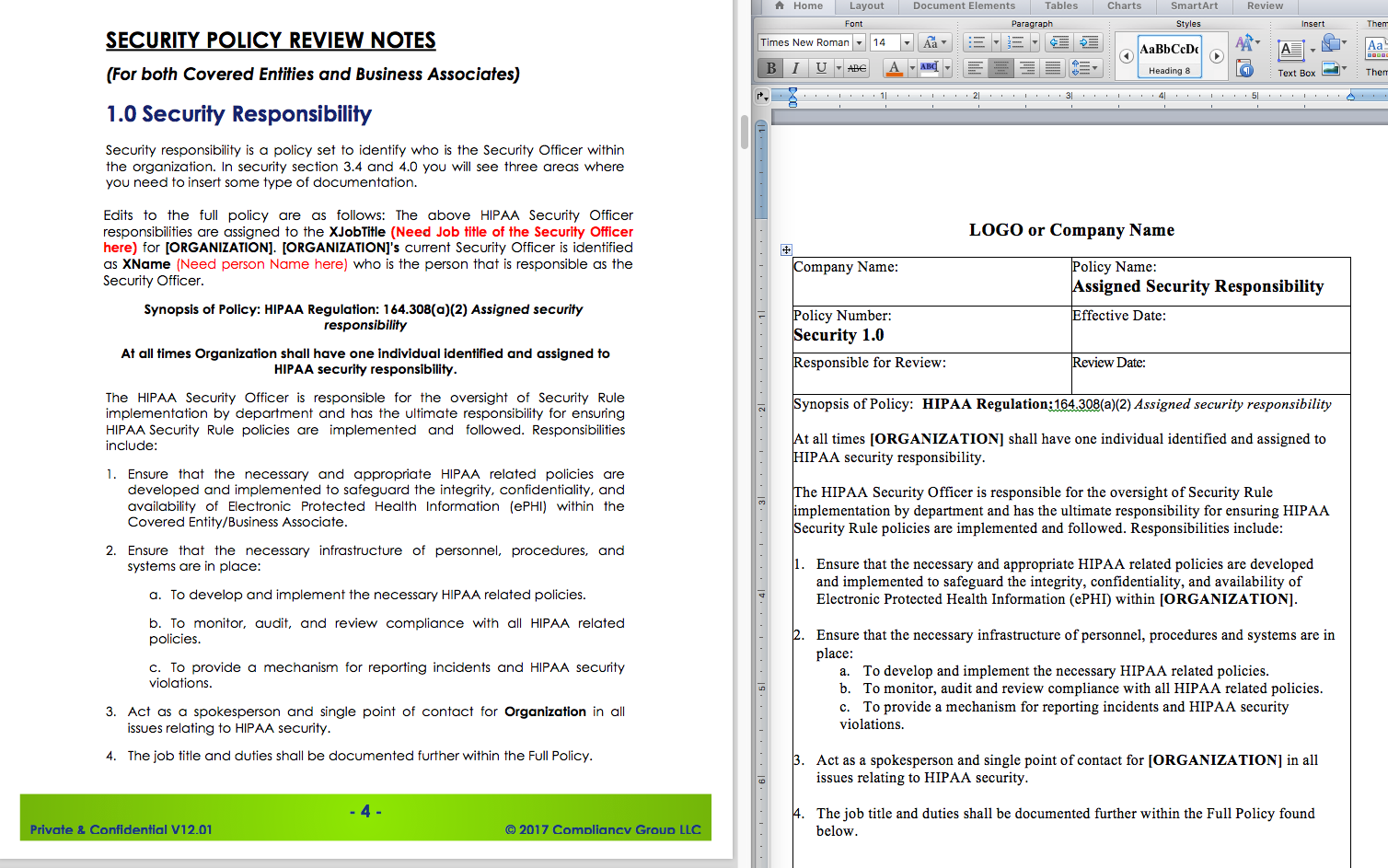 While reading in this fashion it's fair to say that questions, concerns and topics of discussion will formulate for you. This is exactly why the side by side review is so crucial. Before posing questions to your Compliance Coach please double check that your answer is not found inside the tip sheet. If your answer is not found after reviewing the Tip Sheet, please jot down your question, indicating with an S or a P whether it came from the Security or Privacy set of policies. Also, be sure to write down which number that policy is inside that set. This allows your Coach to see exactly where your question stemmed from and answer it all the more speedily.
Find out more about Document, Employee and Training Management >>
This ties back to The Seven Fundamental Elements of an Effective Compliance Program by "Implementing written policies, procedures and standards of conduct."