In order to generate reports in regards to your remediation efforts you would want to hover over 'Reporting' and select 'Remediation Summary' from the dropdown that shows.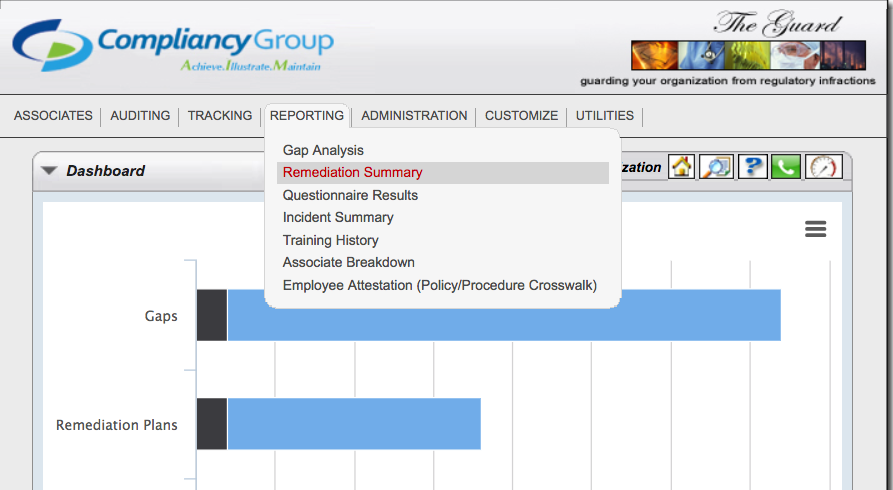 You may filter the type of report you generate by choosing the 'Remediation' or 'Status' options. For further filtering, change the check boxes next to 'Optional Fields' and click 'Generate Report' to view a run down of what you requested from the system.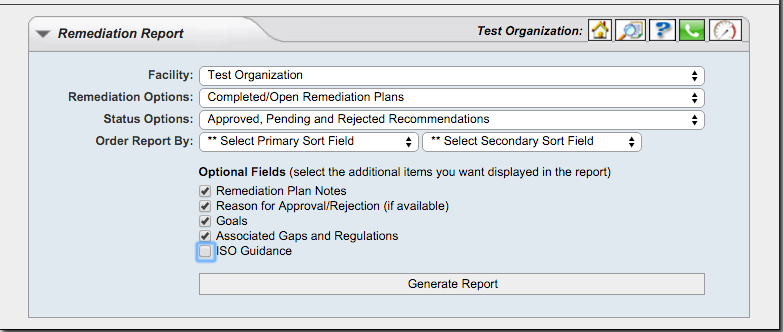 Just be sure to turn off the 'ISO Guidance' (seen above) when generating a report for your Remediation Summary.
Find out more about Illustrating Compliance >>
Find out more about Auditing, Assessments and Remediation >>
This ties back to The Seven Fundamental Elements of an Effective Compliance Program by, "Conducting internal monitoring and auditing."