Reporting an Incident via the Main Screen
Incidents happen. It's part of the field we are in. Mistakes occur, sometimes serious ones, that require extra attention. Also, if there is any perceived HIPAA violation, the staff has the right to report this anonymously and without fear of repercussion. Your first priority when an incident occurs (aside from touching base with your Coach) should be to report it within the Guard. Below is a run-through on reporting incidents.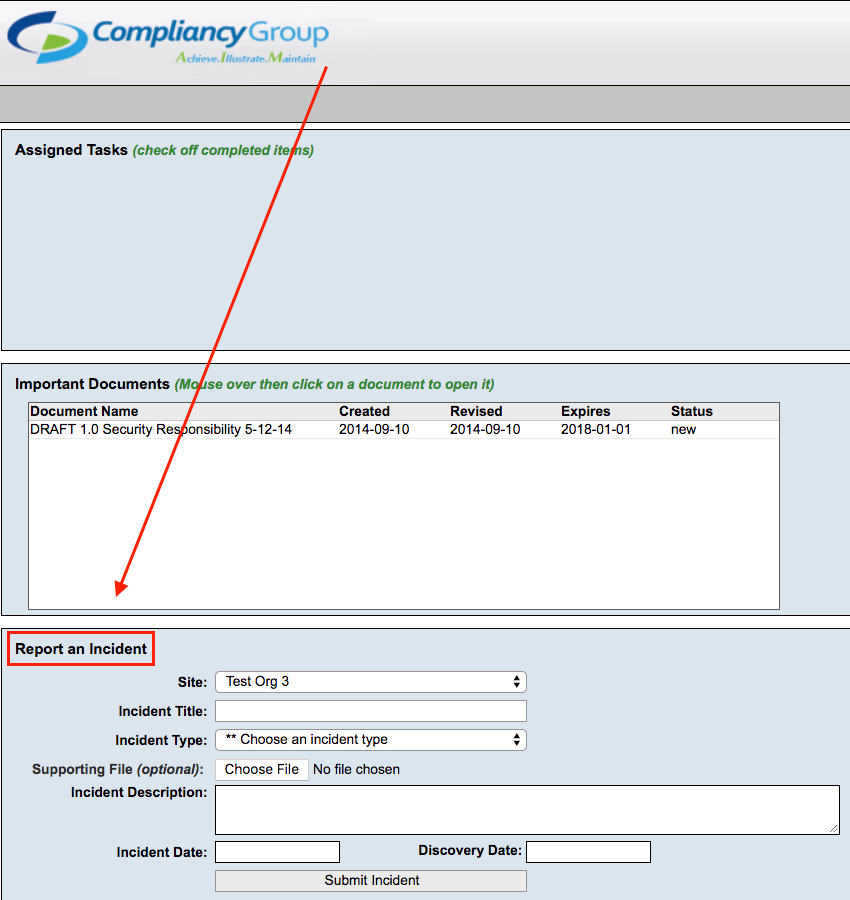 On the Main Screen you have the ability to report incidents. The Incident Manager is towards your bottom-left hand side of the screen. It says specifically 'Report an Incident'. You will see your Organization's name listed next to Site. Next, you will see a field for Incident Title. Within this section, please give a name to the incident which occurred. Next to Incident Type is a drop down where you would select the type of Incident which had occurred. If what happened to you is not related to anything in the drop down, you can always select Other Incident Type and fill the field in with something more appropriate. Supporting File is an optional field but if you have any documentation to support your case this would be where to upload it. Within the field for Incident Description you will want to give a run down of exactly what occurred. The same way you would explain what happened to someone verbally, you will want to put into type in this field. The Incident Date is the day which it occurred on. Discovery Date would be the day you became aware of the Incident. Finally, you will submit this incident into the Guard by hitting Submit Incident.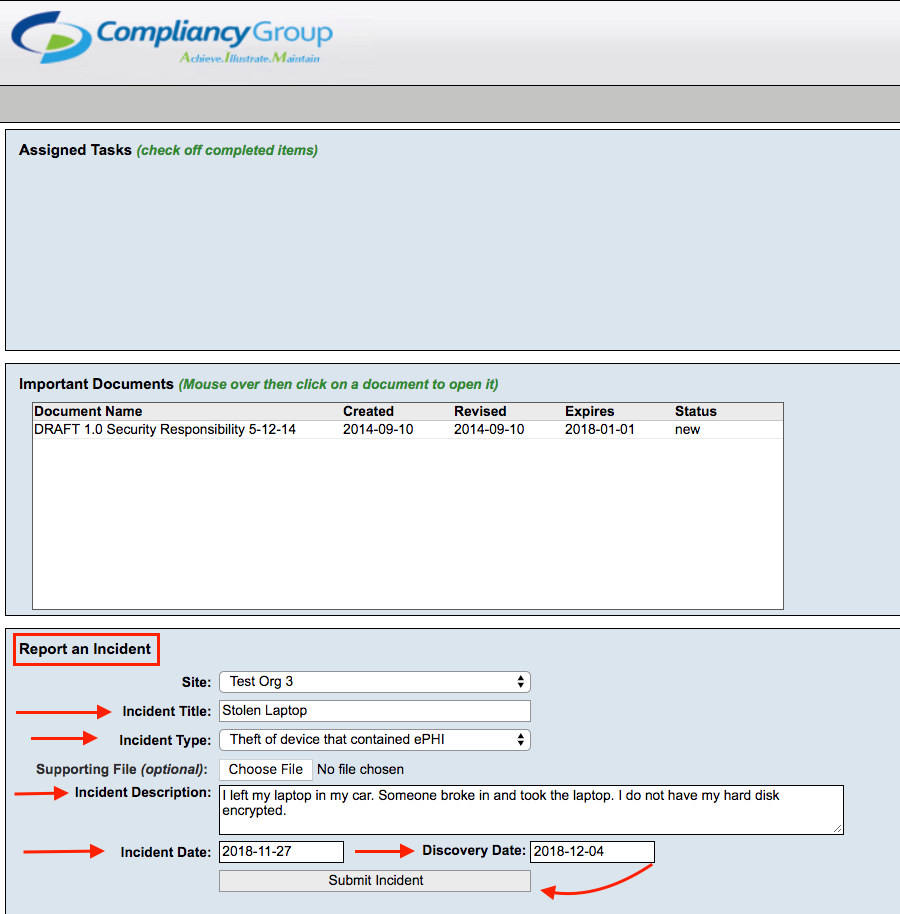 Again, please be sure to contact your Coach regarding your incident (after submitting it to the Guard) so we may develop the best course of action together.