There are a few different ways to go about changing your password in The Guard. You may be an Administrator who needs to reset a forgotten password for an employee, or you may be a User of The Guard who wants to change their password altogether. Read on to learn about the various ways your password concerns can be addressed.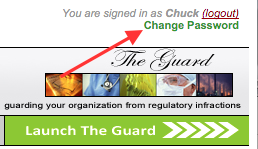 You are able to change your password directly from the main screen. Just look toward your upper right-hand side, above the 'Launch The Guard' button.
For Administrators who need to reset the password of a User –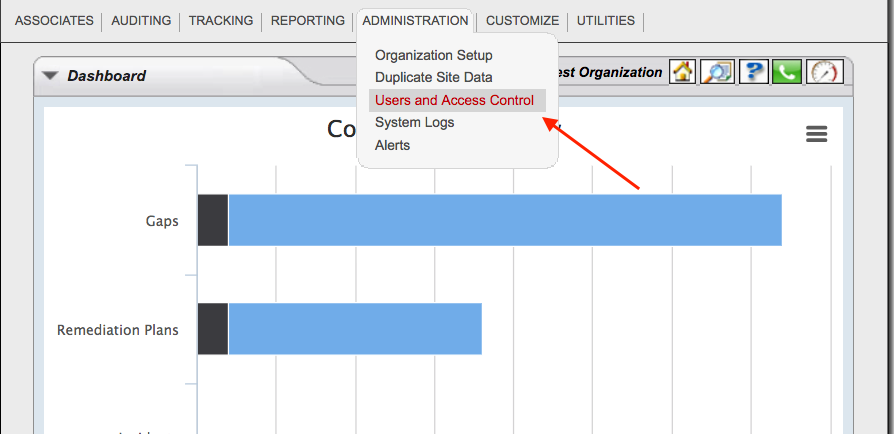 First, hover over the 'Administration' tab and select 'Users and Access Controls' from the drop down.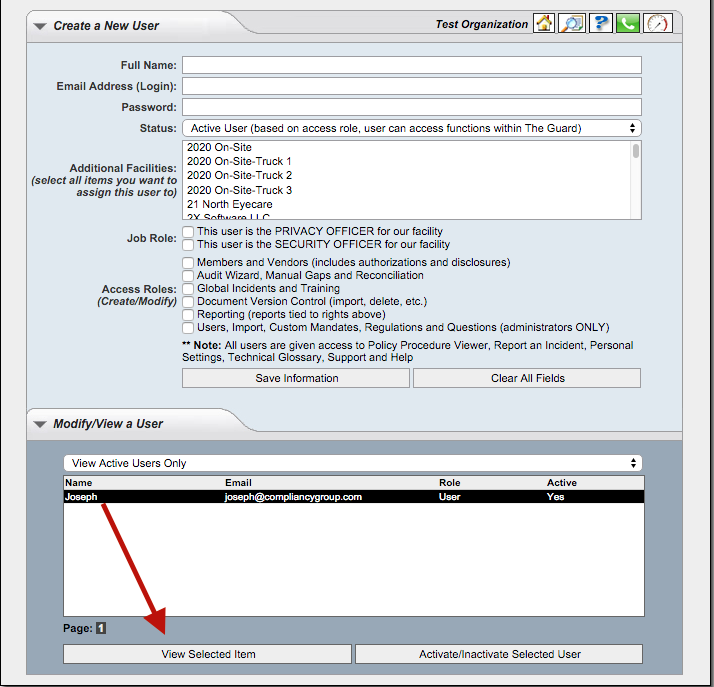 In the lower potion of the screen you will see all active Users. Here we see Joseph and he is an active User of The Guard who has forgotten his password. To reset Joseph's password, you'd want to click on his name and then hit 'View Selected Item' to the bottom-left. When you click 'View Selected Item' it will bring the information up-top, allowing you to modify the information.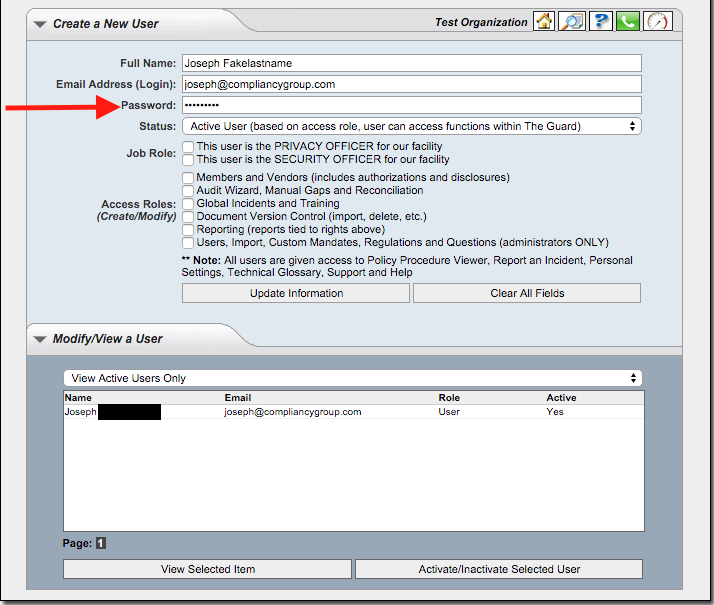 With Joseph's information up-top we can now replace the password with a default. Simply input password in all lower case and select 'Update Information' mid-screen. To change the password over from this default one, utilize the 'Change Password' field from the main screen. Instructions for this are found at the top of this same page.
If you feel that your password is not strong enough, or has been in place too long to be secure there is another way to change that aside from what is listed above.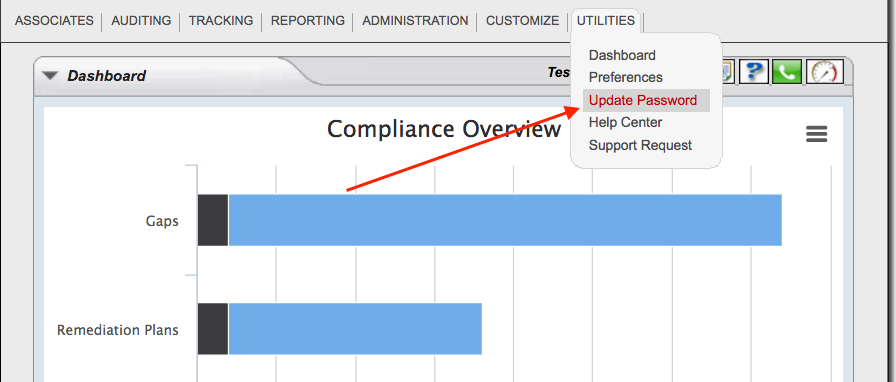 Via the 'Utilities' tab you will want to select 'Update Password' to change your present password. Below is what you will see upon clicking 'Update Password.' What you would need to do is enter the current password, then the new password two times below to confirm the change. Last, click where it says 'Update Password' to enact the change.

Please do not forget that we are also always here to assist you. If you encounter trouble in reference to resetting or changing a password get hold of us to help out. Click here for information on how to contact us.
Find out more about Getting Started >>